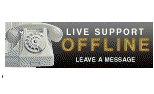 Learn more:
Contact
Company Intorduction
Lipinski Sound

---
Support:
Just in case: +1 571 316 1380
International:
+31 6 30 487 338
Fax: +48 22 831 1414

---
Mailing address USA:
180 Sansome Street, Sixth Floor San Francisco, CA 94104, USA
---
Mailing address Poland:
Stara 7/7A lok.80, 00-231 Warsaw, Poland
---
Contact: e-mail


"...one listener achieving a perfect score..." Andrew Lipinski's perfect hearing abilities were recognized by the US National Bureau of Standards, where he was the only individual to achieve a perfect score on the listening evaluation of phonographic recordings.
"Andrew Lipinski in session, during one of his early analog recordings in surround."
Lukas and Andrew Lipinski
Lipinski Sound Corporation was founded in 2003 in Bethesda, Maryland, USA (the greater Washington DC area), by Andrew Lipinski - a prime recording engineer/producer educated in Europe, based in the United States, and professionally active around the globe.  The company was led by his son, Lukas Lipinski, an economist, and MBA, with experience as an equity analyst on Wall Street.

Andrew Lipinski's perfect hearing abilities were recognized by the US National Bureau of Standards, where he was the only individual to achieve a perfect score on the listening evaluation of phonographic recordings (NBSIR 88-3725). His work contributed to the decision of the U.S. Congress to uphold quality standards for a unified listening code, in opposition to one proposed by then, CBS. Andrew Lipinski's only perfect score ("...one listener achieving a perfect score... A score of 10 correct of 10 selections would be expected 1 out of 1000 times"), superseded the valuation of audio contemporaries such as Quincy Jones.

Lipinski Sound is not "another manufacturer".  Motivations to manufacture the perfect equipment result from a pragmatic need for unique equipment used during Andrew Lipinski's own reference recording sessions. Mr. Lipinski is the author of several renowned stereo and surround recordings, namely, his recording of "Credo" by K. Penderecki that was added to a list of seventy-five "greatest recordings of all time", by "Stereophile" magazine in the United States.

Andrew Lipinski is also the creator of a unique audiophile/bibliophile Blu-ray label - Lipinski Royal Fidelity.  The label is sponsored by the Polish Ministry of Culture and National Heritage.  The first record of H. M. Gorecki's Third Symphony, was the only recording of this famous work conducted by the composer himself. This recording was the official gift of the Polish Government during the 20th anniversary celebrations of Solidarity, and the 75th anniversary of the outbreak of World War II.

Lipinski Sound gained worldwide brand recognition among prominent professionals in only three years.  The initial review of the L-707 loudspeaker published by the "Pro Audio Review", and written by the famous audio engineer Bob Katz (former Chesky Records engineer) classified the speaker as better than the likes of Wilson Watt/Puppys, Dunlavy SC-5's and Eggleston Works - well-known High-End deigns.
Soon after, "Stereophile" magazine voted the L-707 into its "Recommended Components" list in the highest "A" category, among speakers up to 5 times more expensive. (At this time the highly competitive U.S. market offered more than 2000 speaker models to choose from).

Subsequent reviews in the German press ("Studio" magazine) confirmed these opinions, and another German magazine "Production Partner" devoted ten pages to precise measurements and a discussion of the, now famous L-707 speaker and L-150 subwoofer.

Another product appeared right after - the L-505 speaker which was reviewed in a special edition of America's "MIX" magazine, in the evocatively titled edition "Who cares about quality."

Next, power amplifier L-301 was enthusiastically reviewed by Bob Katz's in "Pro Audio Review".
Lipinski Sound speakers were introduced as a reference tool in Bob Katz's book "Mastering Audio - The Art & The Science". The book became a reference for mastering engineers - the most demanding ears in the recording industry.

Extensive research into new products, both studio-grade and audiophiles resulted in building the L-408 microphone pre-amplifier that had been recognized for quality by the "PAR Excellence Award".

Many world-class studios use Lipinski Sound products.  One of the most prestigious audiophile labels - "Mobile Fidelity" specialized in re-mastering the world's best recordings, exclusively uses Lipinski Sound monitors as its reference.

Dolby Laboratories in Tokyo and Stockholm, use Lipinski Sound monitoring for their 5.1 and 7.1 surround.  
Also THX laboratory issued a certificate for Lipinski Sound monitoring with the highest rating.

American finest musical institutions such as the Peabody School of Music, the Cleveland Institute of Music, Berkeley, and McGill University in Canada, also have Lipinski Sound equipment. In 2010 New York University opened a $6.5 million studio complex designed by renowned acoustician John Storyk, deciding to purchase an entire Lipinski Sound 10.2 surround system. 
This was followed in Helsinki, Finland where the 190 million Euro Sibelius Center decided to purchase Lipinski Sound monitoring system, after a shoot-out with B&W's, Genelec's, and countless others.
In 2013, Moscow Conservatory of Music, after an extensive 2-year research, decided to equip its multiple recording, mastering and reconstruction rooms exclusively with Lipinski Sound loudspeakers and power amplifiers.

In Hollywood, the world's largest music publisher – Universal Music, after listening to the world's best speakers decided to purchase the Lipinski Sound Signature model its newly built mastering complex.
Warner Brothers Mastering, nearby in Burbank, also use Lipinski Sound monitors.

For many years prior to the creation of Lipinski Sound, Andrew's "golden ear" talent was a creative force behind pro-audio equipment manufacturers such as Telefunken Elektroakustik and Mytek Digital. Andrew Lipinski also consulted for High End audiophile companies.

In 2007 the company opened a branch in Warsaw, Poland.
As of 2014 the company offers over 20 products and more than 10 new products are waiting to be implemented into production.

Andrew Lipinski says: "If we are not convinced that our next design will add value within the audio industry, we will simply not manufacture it.  Our background is in perfection, and a need for perfect tools to do our own reference recordings.  We critically evaluate the best equipment commercially available, cost-no-object.  When we are convinced that we can do better, we start our own design. As a result, we only manufacture products that are cutting edge. We are not followers, we are trend setters."
[Read Lipinski Sound Company Introduction]