New additions to growing family of Lipinski
2012-03-20
New additions to growing family of Lipinski API 500 series compatible products and price reduction on existing models.
Starting with Musik Messe in Frankfurt the groundbreaking L-609 Mic Preamp ($745) and L-629 Compressor ($995) are now an even more affordable way to experience Lipinski Sound's unprecedented sound quality.

Making their debut are the new L-619 parametric EQ ($895) and High Performance Power Supply ($445) as an upgrade for owners using API's 500VPR rack.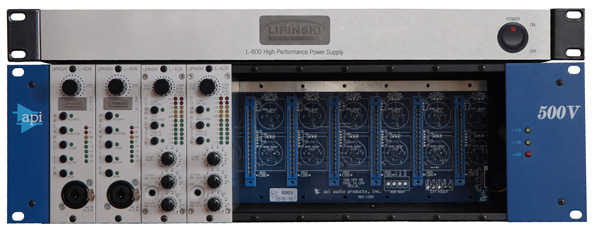 |
save to del.icio.us
Other News