2010-04-01
UNIVERSAL MUSIC GROUP uses LIPINSKI SIGNATURE SERIES
HOLLYWOOD, CA - Universal Music Group's Hollywood Mastering facility upgrades to Lipinski equipment. Universal is widely recognized as the World's largest family of record labels in the recording industry, and the World's largest Music related business entity.
"My staff of highly trained, and experienced audio engineers - and all of our clients - consider the Lipinski's to be the best sounding, and most accurate monitors they have experienced in their careers." says Senior Director of Studio Operations, Nick Dofflemyer.
Lipinski equipment at the Universal facility includes the Lipinski Signature floorstanding loudspeakers powered by Lipinski L-301 Monoblock Amplifiers. The Signature series loudspeakers were unveiled at the New York Audio Engineering Society Convention as a new product for 2010.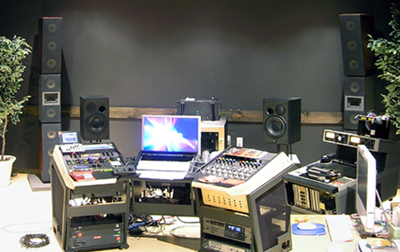 Lipinski Executive Director, Lukas Lipinski, explained, "Many of today's most popular soundtracks will go through Lipinski speakers. Needless to say, we are very excited."
Clients of Universal Mastering include: Kanye West, Ashanti, Lil Wayne, Stevie Wonder, Celine Dion, Leona Lewis, Harry Connick Jr., Sublime, B.B. King, Flo Rida, Ryan Adams, Mia, Marco Beltrami, Neil Diamond, International Noise Conspiracy, John Coltrane.
|
save to del.icio.us